[Australia]: Attorney-General's Department

Commonwealth of Australia
Joined

Jul 2, 2018
Messages

1,442
​
​
| | |
| --- | --- |
| ​ | ​ |
| Office: | Officeholder: | Image: |
| --- | --- | --- |
| Commissioner of the Australian Federal Police | Commissioner Michael Palmer | |
| Type: | Amount: | Image: |
| --- | --- | --- |
| Police Officers | 5,300 | |
| Specialist Response and Security Team Operatives | 100 | |
Branch:

Size:

Jurisdiction:

ACT Policing

1,000x Police Officers
100x Specialist Response and Security Team Operatives

Australian Capital Territory

Sydney Office

900x Police Officers

New South Wales

Melbourne Office

800x Police Officers

Victoria

Brisbane Office

700x Police Officers

South Queensland

Perth Office

600x Police Officers

Western Australia

Adelaide Office

500x Police Officers

South Australia

Hobart Office

400x Police Officers

Tasmania

Darwin Office

200x Police Officers

Northern Territory

Cairns Office

200x Police Officers

North Queensland
​
| Type: | Amount: | Image: |
| --- | --- | --- |
| Protective Security Officers | 1,400 | |
Branch:

Size:

Jurisdiction:

Governor-General's Protective Detail

150x Protective Security Officers

Governor-General and Family
Government House, Canberra
Admiralty House

Prime Minister's Protective Detail

150x Protective Security Officers

Prime Minister and Family
The Lodge
Kirribilli House

Diplomatic Missions Branch

200x Protective Security Officers

Foreign Embassies and Consulates

Parliament House Branch

300x Protective Security Officers

Parliament House, Canberra

Sensitive Establishments Branch

500x Protective Security Officers

Russell Offices
Joint Defence Facility Pine Gap
Woomera Test Range
Australian Defence Satellite Communications Station
Australian Nuclear Science and Technology Organisation Establishment Lucas Heights
Naval Communications Station Harold E. Holt

Air Security Officers Program

100x Protective Security Officers

Domestic and International Flights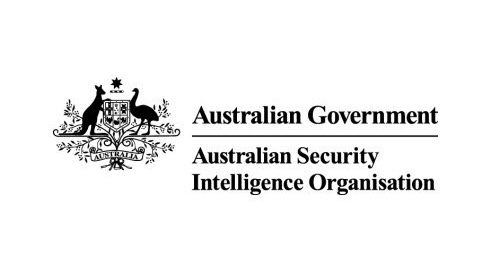 ​
Overview​
The Australian Security Intelligence Organisation (ASIO) is Australia's national security agency responsible for the protection of the country and its citizens from espionage, sabotage, acts of foreign interference, politically motivated violence, attacks on the Australian defence system, and terrorism. ASIO is comparable to the British Security Service (MI5) and the United States Federal Bureau of Investigation (FBI). ASIO is part of the Australian Intelligence Community. ASIO has a wide range of surveillance powers to collect human and signals intelligence. Generally, ASIO operations requiring police powers of arrest and detention under warrant are co-ordinated with the Australian Federal Police and/or with state and territory police forces. ASIO Central Office is in Canberra, with a local office being located in each mainland state and territory capital. The head of ASIO is the Director-General of Security, who oversees the strategic management of ASIO within guidelines issued by the Attorney-General. The current Director-General of Security is Dennis Richardson.

The special investigative powers available to ASIO officers under warrant signed by the Attorney-General include:

Interception of telecommunications,

Examination of postal and delivery articles,

Use of clandestine surveillance and tracking devices,

Remote access to computers, including alteration of data to conceal that access,

Covert entry to and search of premises, including the removal or copying of any record or thing found therein, and

Conduct of an ordinary or frisk search of a person if they are at or near a premises specified in the warrant.
The Director-General also has the power to independently issue a warrant should a serious security situation arise and a warrant requested of the Attorney-General has not yet been granted. An ASIO officer may, without warrant, ask an operator of an aircraft or vessel questions about the aircraft or vessel, its cargo, crew, passengers, stores or voyage; and to produce supporting documents relating to these questions.
| Type: | Amount: |
| --- | --- |
| ASIO Operatives | 1,800 (CLASSIFIED) |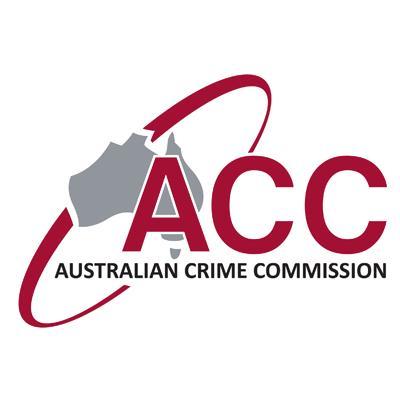 ​
Overview​
The Australian Crime Commission (ACC) is a law enforcement agency established by the Australian federal government that has specialist investigative capabilities and delivers and maintains national information sharing systems. The mission is to make Australia safer through improved national ability to connect, discover, understand and respond to current and emerging crime threats, and criminal justice issues, including the ability for police and law enforcement to access essential policing knowledge and information. The organisation is uniquely equipped as Australia's national criminal intelligence agency with investigative, research and information delivery functions. The agency works closely with a broad range of national and international partners to achieve their purpose, while taking account of criminal threats to Australia, and stakeholders' needs, the ACC creates a national intelligence picture of crime, targets serious and organised crime, delivers information capability and services to front line policing and law enforcement, and provides crime and justice research that produces an evidence base for addressing crime in Australia. They support and collaborate closely with the Australian Institute of Criminology (AIC). The AIC undertakes criminological research, which helps inform law enforcement's collective response to crime. The AIC provides independent monitoring, and research programs that enhance knowledge of crime and criminal justice issues in Australia, and it also provides strategic advice to inform policy development and reform.

The ACC head office is in the Australian Capital Territory, and the agency has regional offices in each state and the Northern Territory. The ACC also has officers internationally deployed and works closely with law enforcement and criminal intelligence agencies in transnational criminal investigations. The ACIC has a variety of services at their disposal, such as Biometric and Forensic Services, Child Protection, Firearms Services, Domestic Violence, National Criminal Intelligence System, and the National Police Checking Service.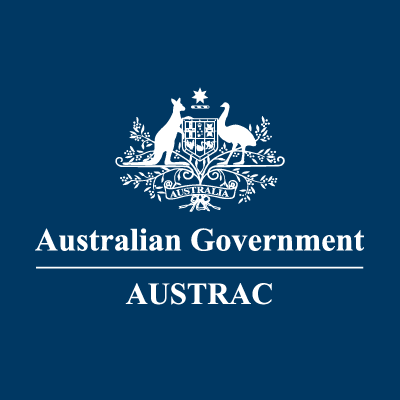 ​
Overview​
The Australian Transaction Reports and Analysis Centre (AUSTRAC) is an Australian government financial intelligence agency set up to monitor financial transactions to identify money laundering, organised crime, tax evasion, welfare fraud and terrorism financing. AUSTRAC was established in 1989 under the Financial Transaction Reports Act 1988. It implements in Australia the recommendations of the Financial Action Task Force on Money Laundering (FATF), which Australia joined in 1990. Certain classes of financial services are required to be reported to AUSTRAC, as well as suspicious transactions and all international transfers. Reports to AUSTRAC must be made within 10 business days. The information that AUSTRAC collects is available for use by law enforcement, revenue, regulatory, security and other agencies. "Reporting entities" are required to report transactions to AUSTRAC. Transactions which must be reported include:

Cash transactions of AUD$10,000 or more, or foreign currency of that value,

International funds transfer instructions, either into or out of Australia, of any amount, and

Suspicious transactions of any kind, being transactions the dealer may reasonably suspect of being part of tax evasion or crime, or might assist in a prosecution.
Australia's cash controls require travellers to report to AUSTRAC when they carry AUD$10,000 or more (or equivalent in a foreign currency) of cash (or equivalent) into or out of Australia, which can be done on forms available from the Customs and Border Protection Service at airports and seaports. Customs and Border Protection Service attempts to detect evasion of this requirement. Airlines are not liable for what their passengers carry. Cross-border movement of bearer negotiable instruments of any amount must also be reported if requested by a Customs or police officer. It's an offence under the Act for anyone to split a transaction into two or more parts with a dominant purpose of avoiding the reporting rules and thresholds. Certain classes of transactions are exempt, or may be exempted on application. For example, established customers transacting amounts typical of their lawful business, such as for payroll, or retail or vending machine takings, etc. Motor vehicle traders are specifically not eligible for exemption, as are boats, farm machinery and aircraft traders. Entities which are required to report transactions to AUSTRAC are called "reporting entities", which are specified in the Act. These entities deal in cash, bullion and financial transactions, and include:
Banks and similar financial institutions, such as building societies

Corporations

Insurance companies and intermediaries

Securities dealers, such as stock brokers

Unit trust managers and trustees

Traveler's cheque or money order issuers

Cash carriers and payroll preparation businesses

Casinos

Bookmakers, including totalisator agencies

Bullion dealers

Solicitors, acting on their own behalf
Reporting entities must identify their customers using the 100-point check system. Accounts may only be opened, but can only be operated (i.e., withdrawals made) by an identified customer; an unidentified customer is blocked from making withdrawals. Generally identification can be transferred from one account to another, so that for instance a person once identified does not need to produce documents again when opening a second account at the same institution.
​
Headquarters​
​
Old Parliament House East Block, Parkes, Australian Capital Territory
​
Overview​
The National Archives of Australia is an Australian Government agency that collects, preserves and encourages access to important Australian Government records. It describes itself as the memory of the nation. The Archives' collection of 40 million items traces events and decisions that have shaped the nation and the lives of Australians. Visitors are welcome to explore the collection, online or in person. Established under the Archives Act 1983, the National Archives reports to its Minister, the Attorney-General. Like all government agencies, it is accountable to the Australian Parliament. The National Archives of Australia Advisory Council provides advice to the Minister responsible for the Archives and the Director-General, currently George Nichols. Under the Act, the National Archives has two main roles:

To collect and preserve Australia's most valuable government records and encourage their use by the public

To promote good information management by Commonwealth government agencies.
In addition to caring for its collection, the National Archives develops exhibitions, publishes books and guides to the collection and delivers educational programs. The National Archives of Australia's collection of 40 million items covers records pertaining to the government of Australia, including Federation, Governors-General, Prime Ministers, Cabinet and Ministers. Among the most popular with the public are defence service and immigration records which often contain valuable family history. The Archives' repositories are not open to the public but items can be requested for digitisation or for viewing in reading rooms. Most records over 26 years old are released for public access on request. However some have certain information exempted from access. These exemptions may include documents relating to defence and security and sensitive personal information. Cabinet notebooks have a longer closed period of 50 years. Access to items of cultural sensitivity to Indigenous Australians may also be restricted. In addition to the National Office in Canberra, the National Archives has offices and reading rooms in each state capital and Darwin.
Last edited: