[Argentina] ArgenDef Research & Development Center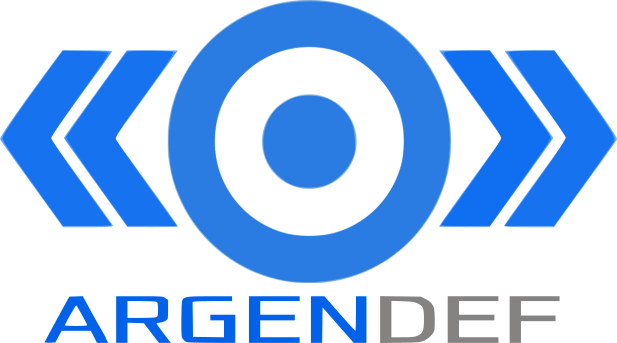 ​
​
ARGENDEF RESEARCH & DEVELOPMENT CENTER
​
The ArgenDef R&D Center is the institution tasked with overseeing and registering the research and development of military and civilian projects, carried out by the different COmpanies and Organizations that integrate the Argentine Defence Corporation and other argentine public institutions.

The headquarters are located within the ArgenDef complex in the city of Rio Cuarto in the province of Cordoba.

Access is restricted and only available for official visits.
<< Secret and Encrypted Documentation >>
​
| Project Name | Category | File |
| --- | --- | --- |
| Patria-Class Frigate | Vessel | |
| Sur-Clas Destroyer | Vessel | |
| INVAP-AMI TF-09 | Aircraft Engine | |
| INVAP-STI-50 | System | |
| INVAP Command Module | System | |
| INVAP LR3DR | System | |
| INVAP Ar-IFCS-TI | System | |
| INVAP LWR | System | |
| INVAP Maritime OTH radar | Radar | |
| INVAP Naval AESA | Radar | |
| INVAP Standard IR Director | System | |
| INVAP Navalized ECM | System | |
| INVAP Navalized 3D Air Radar | Radar | |
| INVAP OTH ELINT | System | |
| INVAP ARX-01 Radar | Radar | |
| INVAP Hull Sonar | Sonar | |
| INVAP Integrated Sonar | Sonar | |
| INVAP AR1 ELINT | System | |
| INVAP RaReAl | System | |
| INVAP Buho AESA | Radar | |
| INVAP DECM | System | |
| INVAP SIBR-01 | System | |
| CITEFA Linea | CIWS | |
| CITEFA Conquistador | Cruise Missile | |
| CITEFA Sigil | Torpedo | |
| CITEFA Rufian | SAM | |
| CITEFA BGL-500 | Bomb | |
| CITEFA Colibri | SAM | |
| CITEFA Castor | ATS | |
| CITEFA Quebracho | ATS | |
| CITEFA Cormoran | Anti-Ship | |
| CITEFA Orca | ATS/Anti-Ship | |
| CITEFA Flecha | AAM | |
| Oceano-Class Corvette | Vessel | |
| Ceibo-Class Replenishment Ship | Vessel | |
| Austral-Class Destroyer | Vessel | |
| AAI F1/T1 Zonda | Aircraft | |
| AAI S1 Halcón | Aircraft | |
| AAI TR/RF Condor | Aircraft | |
| INVAP Naval decoy launching system | System | |
| INVAP-AMI TF-10 | Engine | |
| INVAP TF-11 | Engine | |
| INVAP Torpedo Decoy STT1 | System | |
| CITEFA Punta | AAM | |
| Petrel LRMR | Radar | |
| Argentine SAM System | SAM | |
| Argentine Mobile Electronic Warfare System | EWS | |
| Argentine Mobile Intelligence System | EWS | |
| ArNi Intruder Gunship | Aircraft | |
| Condor III | MRBM | |
| FMA SAIA 90 | Tech Demonstrator | |
| TAM VCLM | SAM | |
| AMI-AOI AAV | Support Vehicle | |
| AMI-AOI ARV | Support Vehicle | |
| Pampa III Sentinel | Aircraft | |
| Ar-MOCDES | Anti-Ship | |
| INVAP CAREM 1250 Nuclear Reactor | Nuclear Reactor | |
| TAVA HST | Rail | |
| FPA-AR | Weapon | |
| RLA-AR | Weapon | |
| RAM-1 | Weapon | |
| GP-AR | Weapon | |
| GH-AR | Weapon | |
| GF-AR | Weapon | |
| CLA-1 | Weapon | |
| PE1 Pistol | Weapon | |
| INVAP SATCA | Radar | |
| INVAP SSNR-01 | Radar | |
| INVAP RN1 | Nuclear Reactor | |
| INVAP SSAP | Sonar | |
| Huemul 48T TEL | Launcher | |
| Huemul Signal 6x8 Communications Vehicle | Logistic | |
| Huemul Mobile 4x4 Tactical Vehicle | Logistic | |
| Huemul Cargo Plus 8x8 Tactical Truck | Logistic | |
| Huemul Tanker 6x6 Tactical Truck | Logistic | |
| Huemul Cargo 6x6 Tactical Truck | Logistic | |
| Huemul Trooper 6x6 Tactical Truck | Logistic | |
Last edited: